Tandem – Campeggi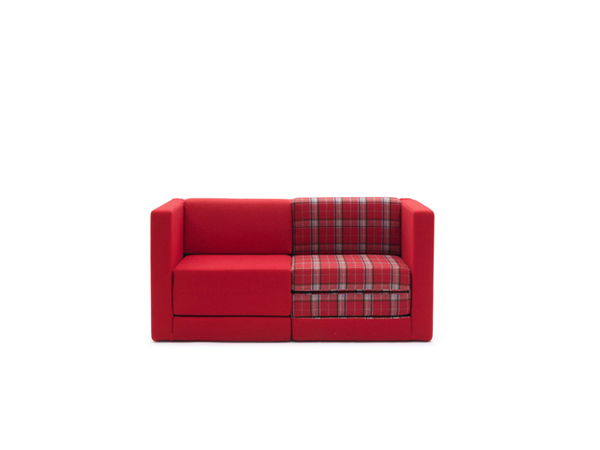 Sotto le mentite spoglie di un divano a due posti,Tandem nasconde un perfetto kit per divertenti e insoliti pic-nic da salotto.
All'occorrenza, si può facilmente comporre un tavolo per un tète a tète fuori programma oppure godersi un
meritato riposo sui comodi materassi.
Under false illusion of a two seater sofa, Tandem hides, instead, a perfect kit for unusual and funny indoor picnic.
When needed, you can pull out a table for an unexpected tete-a-tete or enjoy relaxing on the
comfortable mattresses.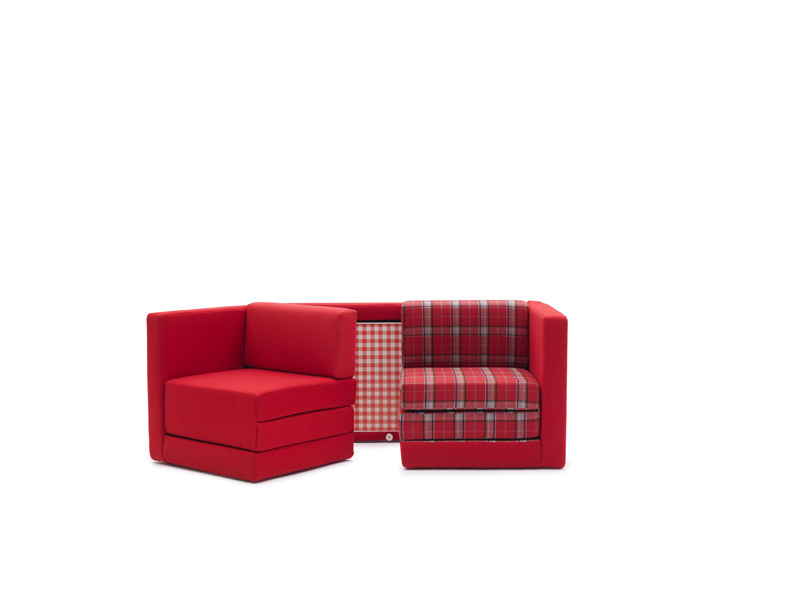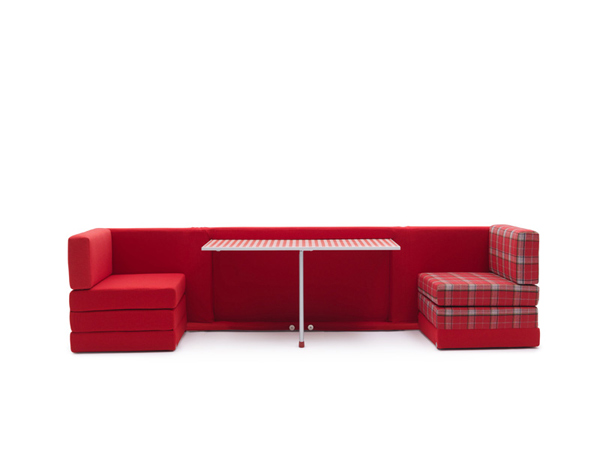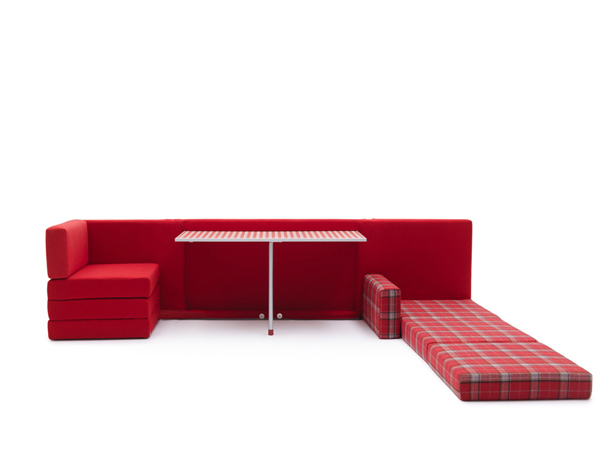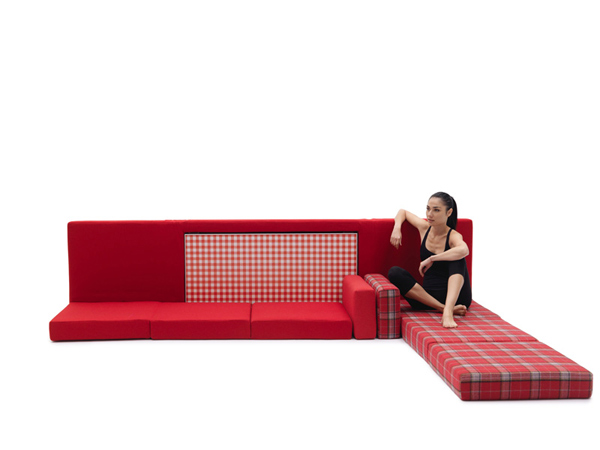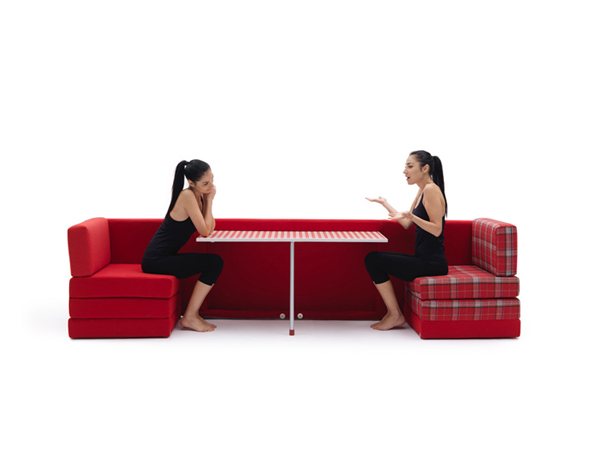 Back to
projects