Prima del primo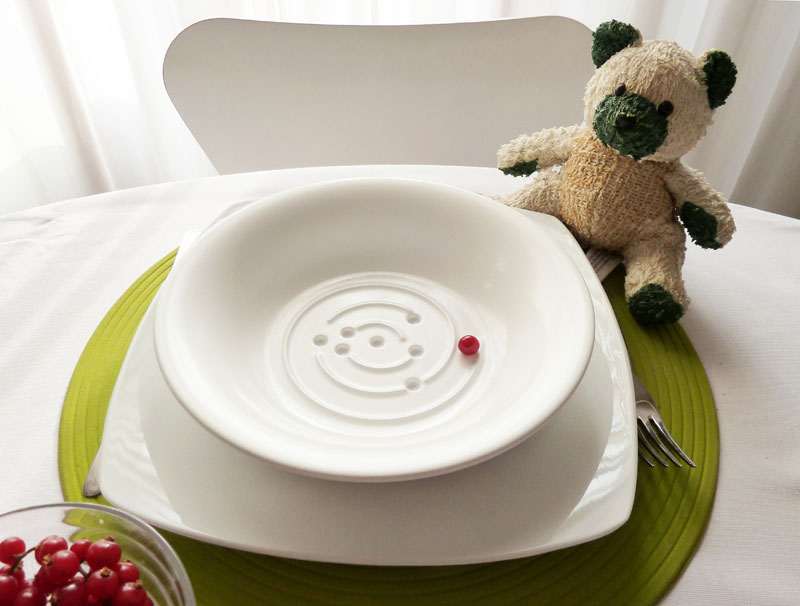 Relazione di progetto: Prima del primo
Prima del primo è quell'attesa che adulti impazienti e bambini vivaci cercano di ingannare prima dell'inizio del pranzo, giocando con gli utensili presenti a tavola e con il pane.
Prima del primo, è un piatto fondo in ceramica che presenta un piccolo labirinto al centro della sua superficie interna con cui giocare producendosi una pallina di pane, trasformando così un tempo morto, in un momento ludico e divertente.
 Project report: Waiting for entrée
 "Waiting for the entrée" describes the moment when both adults and child play with whatever they find on the table, like bread and tools, in order to wait for the meal to be served.
"Waiting for the entrée" consists in a soup plate that hosts a small labyrinth in the middle of the central surface that can be used to play with small breadcrumb balls or green peas.
"Waiting for the entrée" transforms an empty time in an entertaining and recreational time.
Back to
projects