Once up on a light – Mogg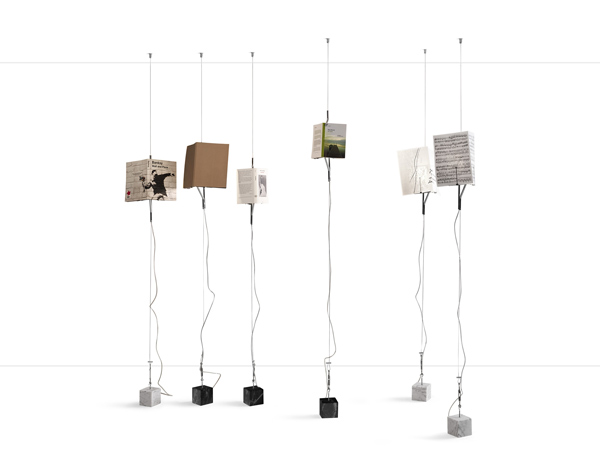 Once up on a light
Lampada terra soffitto, struttura in metallo cromato con cavetto in acciaio, base in marmo Carrara o nero Marquina.
Lamp ceiling to floor, metal chromed structure with steel cable, base in Carrara marble or Black Marquina
cm. L30xW15xH350max.
Prodotta e commercializzata da Mogg: www.mogg.it

Once up on a light
Un libro aperto, sospeso a mezz'aria da cui scaturisce una luce calda e confortevole.
Una lampada, una citazione, un gioco di prestigio, un oggetto fantastico e divertente.
Once up on a light è tutto questo e anche di più. Prendendo spunto da un progetto di un grandissimo maestro del design italiano: Achille Castiglioni,
ho pensato di creare una nuova lampada che come un buon libro raccontasse con acume e leggerezza una storia meravigliosa ed emozionante.
Produced and commercialized by Mogg: www.mogg.it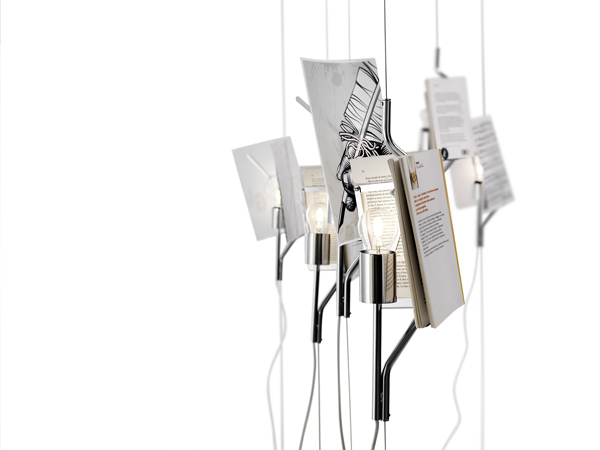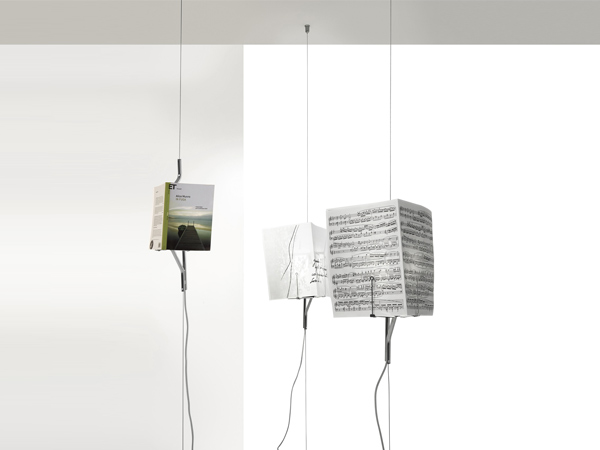 Back to
projects